About Tawnya Sutherland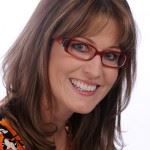 Most contact Tawnya when they want information regarding any topic within the Virtual Assistant industry they turn to one of its Pioneers, Tawnya Sutherland.
"Create the skill base you need to enable you to outsource your workload to a VA specialized in the skill set you need to free working capital, and more importantly your time. Allowing you more time to do what you do, promote your business"
What they may not know about her is that she is a Professional Network Marketer. That is her real love and she been doing network marketing for the past 5 years.
Network Marketing provides me with a unique opportunity to create a business with LOW START-UP COSTS and with VERY LITTLE RISK. I can work it PART-TIME until it takes over the income I receive from a job. I can build a RECESSION-PROOF business with NO EMPLOYEES, NO OVERHEAD,  and NO INVENTORIES. I am in business for myself but have MANY OTHERS who have a VESTED INTEREST in my SUCCESS. I can LIVE and work ANYWHERE I WANT, always be around POSITIVE PEOPLE, and have an ongoing PERSONAL DEVELOPMENT PLAN. I can do what I want, when I want, where I want, and enjoy an adventurous LIFESTYLE. I can create FINANCIAL SECURITY and show others how to do the same. I can HELP OTHERS live a better life with a business no matter their previous work experience and still see success. My business plays no favorites. It treats everyone the SAME but rewards those who PERFORM.
I AM A PROFESSIONAL NETWORK MARKETER! 😉
Tawnya has an international distribution business selling anti aging products all around the world. Learn more about this business opportunity by 
CLICKING HERE
She also has a card/gift business to help businesses stay in touch with their clients/customers, market to prospects and stay on top of follow up. Test my system and send out a card for free by
CLICKING HERE 
Tawnya's other online businesses experience includes…
Created 12 years ago, Tawnya's first venture, (and still operating today) Mediamage Business Solutions was forged from the need of a divorced mother of three to find a way to put food on the table, a roof over their head and still find time to spend time with her kids.
Tawnya took those hard learned skills and founded VAnetworking, the largest and most prolific Virtual Assistant Social Network online today. With thousands of members worldwide VAnetworking.com is the place to find the latest information about the VA Industry, and locate the fastest growing opportunities for VAs looking to put their business on the fast track to success. Tawnya has become the go to person for Virtual Assistants wanting to share, learn more, and grow their businesses.
More recently Tawnya has decided to take her knowledge of the Virtual Assistant industry together with her skills as a Certified Internet Marketing Business Strategist to educate business owners on how to outsource their business needs to a Virtual Assistant.
"Virtual Assistants today can do so much more than just basic administrative tasks, their skill sets now run the entire gambit of abilities from basic secretarial work to full on accounting, web management, and strategic planning"
With her member site VAinsider Club, Tawnya has also created a built in resource of talent for those entrepreneurs looking for the skilled personal they need to help lessen the load of business ownership, freeing themselves up to re-concentrate on the expansion of their business' or get that free time that they so well deserve.
Tawnya uses her Internet Marketing skills to help business entrepreneurs turn clicks into cash. She is a VA Expert, coaching new and veteran Virtual Assistants on how to make money with their business online. Hundreds of VAs have utilized her Virtual Assistant Career Startup System to get their businesses up and running quickly and easily.
Tawnya started the VA Virtuoso Seminars so Virtual Assistants could access top notch advice and support from Tawnya and her exclusive worldwide network of business experts.